Yesterday we went to a local (and by local I mean 10min down the road) farm. They are famous for the sweet corn, but since its not that season yet, they are open to pick your own strawberries. We go to this farm all the time, but have never taken the time to pick. Since we had nothing going on and Yammie just finished teaching for the year, we decided it was time to take her on a field trip!
This cost us absolutely nothing, we just had to pay for the berries we picked! They gave the kids each a basket and a pair of scissors and sent us on our way. They got the hang of it real fast and were running around trying to find the biggest and reddest berries.
The kids with their finds! We sat and ate a few, while teaching Baby C how to sit up. He is officially sitting now, unassisted for a few minutes... then he is not sure what to do so he just flops over.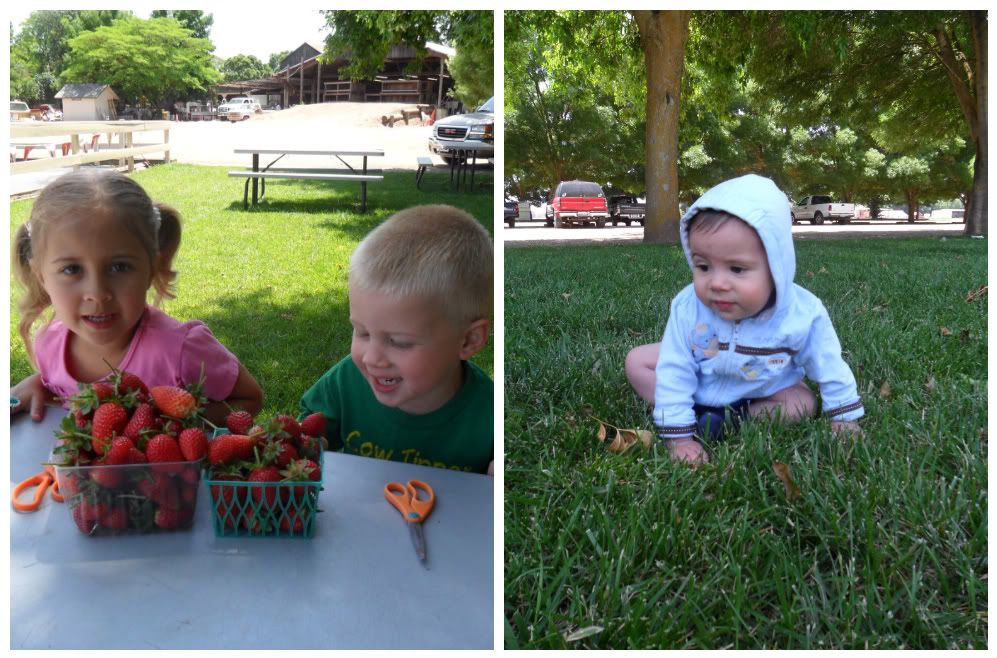 While there, we also picked up some cherries, potatoes, onions, peas and asparagus.
We ate very well last night.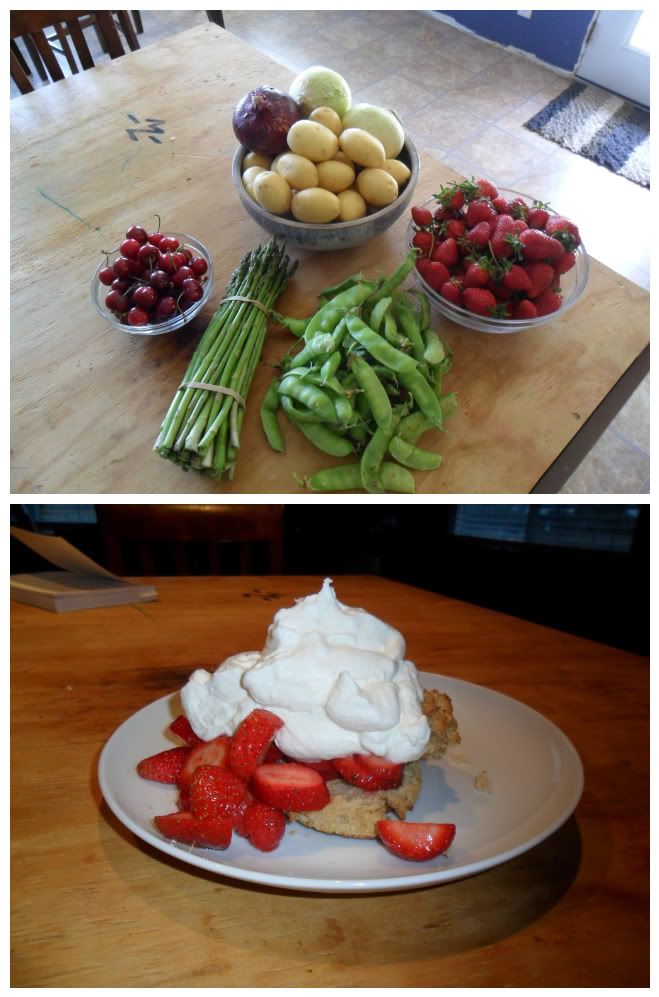 We finished off the evening with homemade strawberry shortcake. Yummy!