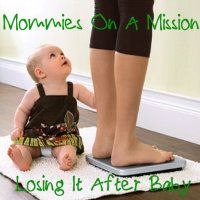 Weeks postpartum: 5
Pregnancy Weight: 158
Last Weeks Weight: 135
Current Weight: 135
Goal Weight: 115 & firmer
I posted last week that I figured these next 2 weeks would be slow due to the fact that I am not allowed to work out yet!
I was right... I didn't lose anything this week!
It didn't help that I also didn't eat very well this past week. With camping all I did was snack and eat way too many smores!
So tomorrow I am back to eating good. Salads, veggies, lean meats and NO sweets!
My 6 week postpartum visit is on Monday and hopefully I will get the ok to work out again:) I am planning to start a Jillian Michael's video as soon as that happens!
Hopefully I will have some more exciting news for you next week!