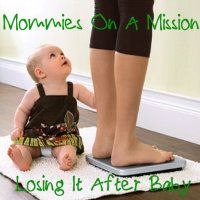 So you know how last week I said it would be more exciting this week??
I lied!
Between us all being sick, I have little time to do any exercise... blah! This is going to be a little harder then I though with four kids.
Weeks postpartum: 6
Pregnancy Weight: 158
Last Weeks Weight: 135
Current Weight: 134
Goal Weight: 115 & firmer
I lost ONE pound! That makes me happy since I have been eating like crap and have been sick:)
I have gotten the ok from my midwife to start working out, so I am going to start doing the Jillian Michael's 30 Day Shred. I am not sure where I am going to fit it into my day... I am thinking I will have to get up before the kids. I will let you know how that goes.
So those of you with little ones... when do you find the time to work out with out someone watching your kiddos?